Trailerman is now an ATF approved brake tester!

Trailerman can now offer ATF approved brake tests for trucks and trailers.
Using a market leading mobile brake tester with the latest DVSA software to ensure you are compliant with the DVSA Guide to Maintaining Roadworthiness
---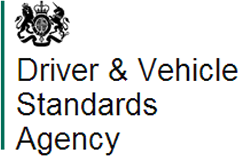 " As per the annual test, every safety inspection must assess the braking performance of the vehicle or trailer. It is strongly advised that a calibrated roller brake tester (RBT) is used at each safety inspection to measure individual brake performance and overall braking efficiencies for the vehicle or trailer to the annual test standards. However, it is also acceptable to use an approved and calibrated decelerometer to measure overall brake efficiency values for vehicles without trailers. "
---
" New requirement for at least three proper brake efficiency tests each year, as well as at the annual roadworthiness test "
---
Please contact us if you would like to be added to our Brake Test Schedule and we will contact you when your next brake test is due!
We can tailor your schedule to your requirements including service and MOT dates.
Trailer Experts needed to prepare New Trailers for Film Shoot!
Trailerman were called to the world famous Pinewood studios.
Rob and Scott had to service two trailers and repair all defects for the extreme stunt rigging company to use in this video.
Trailerman ensured that the Trailers were safe to use so that the tightrope set up could be built on and through the roofs of both trailers.
The Trailers had to be A1 condition to travel to Croatia for the stunt.
All in day's work for Trailerman.